Thinking about buying your first home?
It's never too early to give me a call and talk through your goals and plans of buying your first home. I'm here for the journey, getting to know you, working out some realistic goals and eventually helping you to secure the finance for your first home.
There are no costs for you to engage me, I'm paid by the lenders directly.
Working with a mortgage broker makes it easy for you.
I have access to 30 lenders and know the in's and out's of what each one can offer. I'll recommend the best home loan to suit your specific situation. If you were doing this yourself, you'd be spending a lot of time and not necessarily getting the best deal. And it's not just the actual loan, it's about getting guidance on the entire process, of planning and working out the best approach.
How does the process work?
It starts with a chat...
…getting to know you on a personal level and understanding your short and long-term goals. It's never too early! It's often best to start chatting a year before you plan to really make a purchase.
I'll give you an action plan...
…to ensure you are ready, know what to expect and provide various options to consider like Rent-vesting or other ways to get into the market.
By doing this I can then determine the right lending solution for your situation and give you the confidence that you have made the right decision moving forward.
Start looking
Armed with your pre-approval, you can start looking at real-estate. I'm so passionate about this that I often volunteer my time to check out properties for my clients! I'm here to bounce options and ideas.
When you're ready to secure the loan, I'll do all the legwork for you so it all runs smoothly.
proactively review your loan
Every year, I will proactively review your loan and ensure it's working for you. I'll offer alternatives if there are better options. I'm also available any time to discuss changes in your situation or new plans.
Getting started
Preparation is key when it comes to approaching lenders for a home loan so the better prepared you are the better your chances are of securing the loan.
Download our Free 'First Home Buyers Tips'  which covers information about:
Get our Free 'First Home Buyers Tips'
Preparation is key…
What our first home buyers say…
As much as this seemed like a daunting task initially, after consulting with Nikki she explained the whole process, answered all of our questions and put our minds at ease.
 It was so refreshing to get help from someone who is obviously an expert in their field but doesn't expect you to be too! She took the time to explain everything to us with patience & clarity.
Nikki made sure that I understood all of the details, conditions and requirements, which made the whole process much easier than going it alone.
Ready to start the conversation?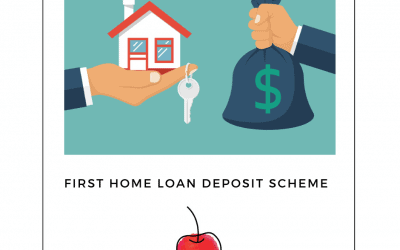 The First Home Loan Deposit Scheme is now available to eligible first home buyers.  What is the scheme and who is it available to?What is it?The scheme will provide a guarantee to eligible first home buyers with a deposit of as little as 5%.Depending on...